Alcohol-free cocktails for peak performance
Shop now →
Designed by mixologists and athletes to help you reach your peak.
4.9 ★★★★★ from 100+ reviews
Mixologist-made, athlete-tested.
Get 15% off your order automatically at checkout.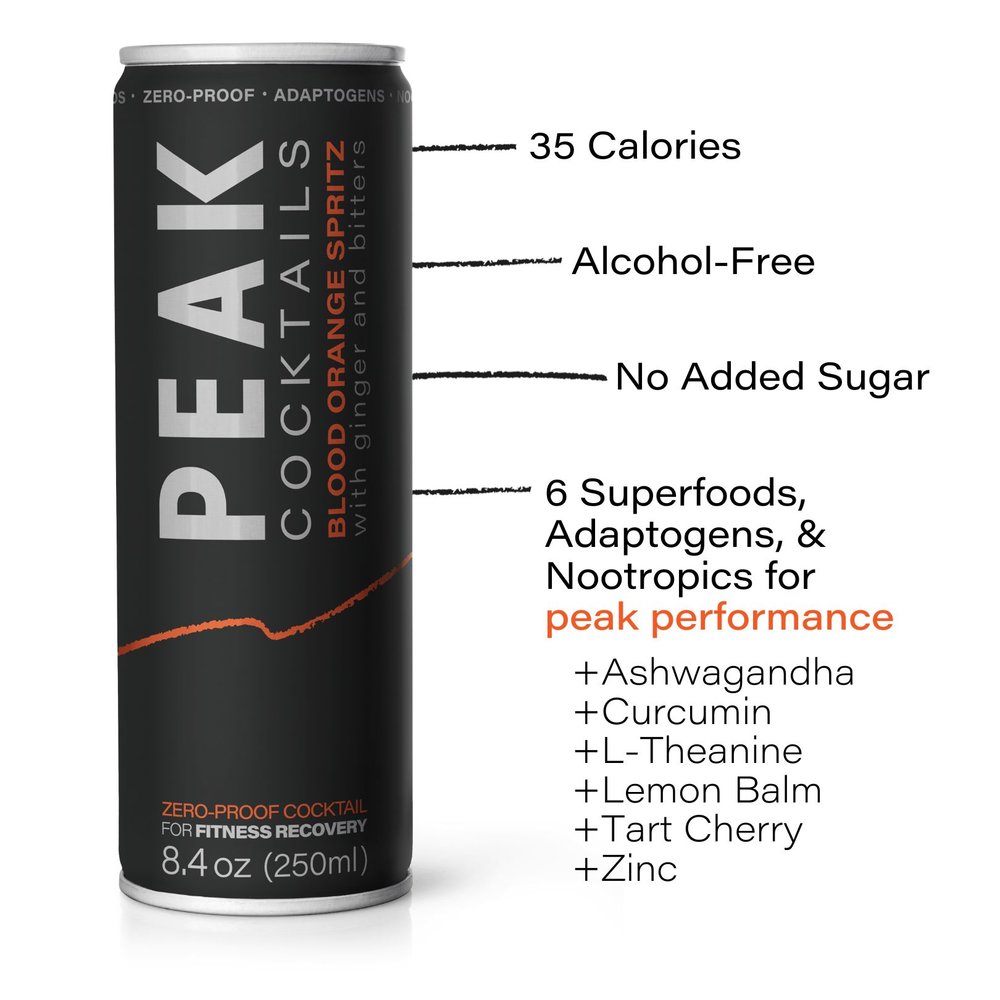 "Great for a weeknight when I want a fun drink but don't want alcohol. It was a treat that I felt good about drinking."
"Loved the taste, mouthfeel, aftertaste. I'm excited that these also these help me reach my fitness goals!"
"Gives me that adult drink satisfaction without the consequences. Perfect after a workout and on weeknights."
As athletes, we wanted an adult drink that didn't make us feel like crap. Something that helped us achieve our goals instead of setting us back.
So we made Peak Cocktails - designed to make you feel your best today and tomorrow.
Packed with adaptogens, nootropics, and superfoods that restore your mind and body after a busy day.
Ingredients you'll feel good about drinking now, with no guilt later.
Crafted by our award-winning mixologist to deliver the full cocktail experience — minus the hangover.
HOW IT WORKS →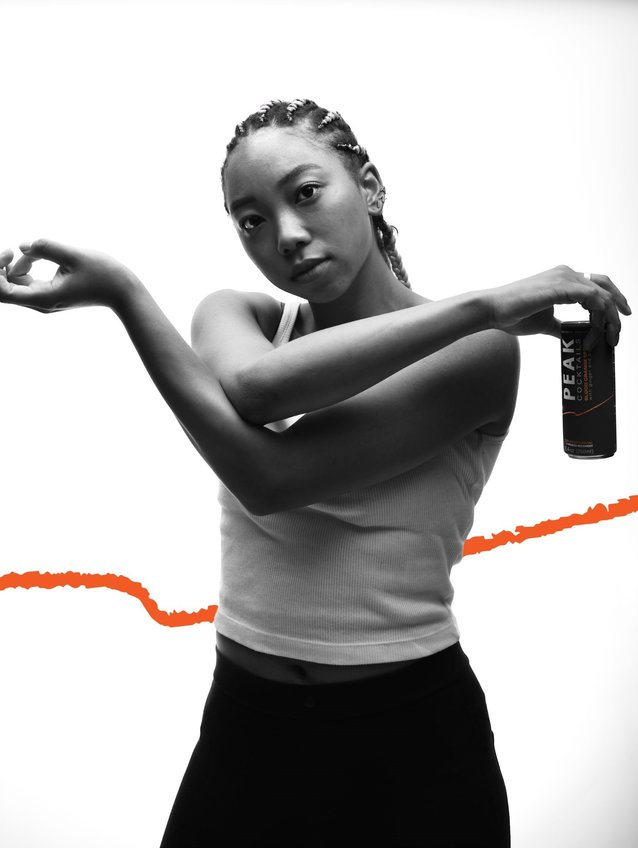 Great taste. Real function.
Made with ingredients that work for you, not against you.


Free shipping on orders $50+

Unconditional Satisfaction Guarantee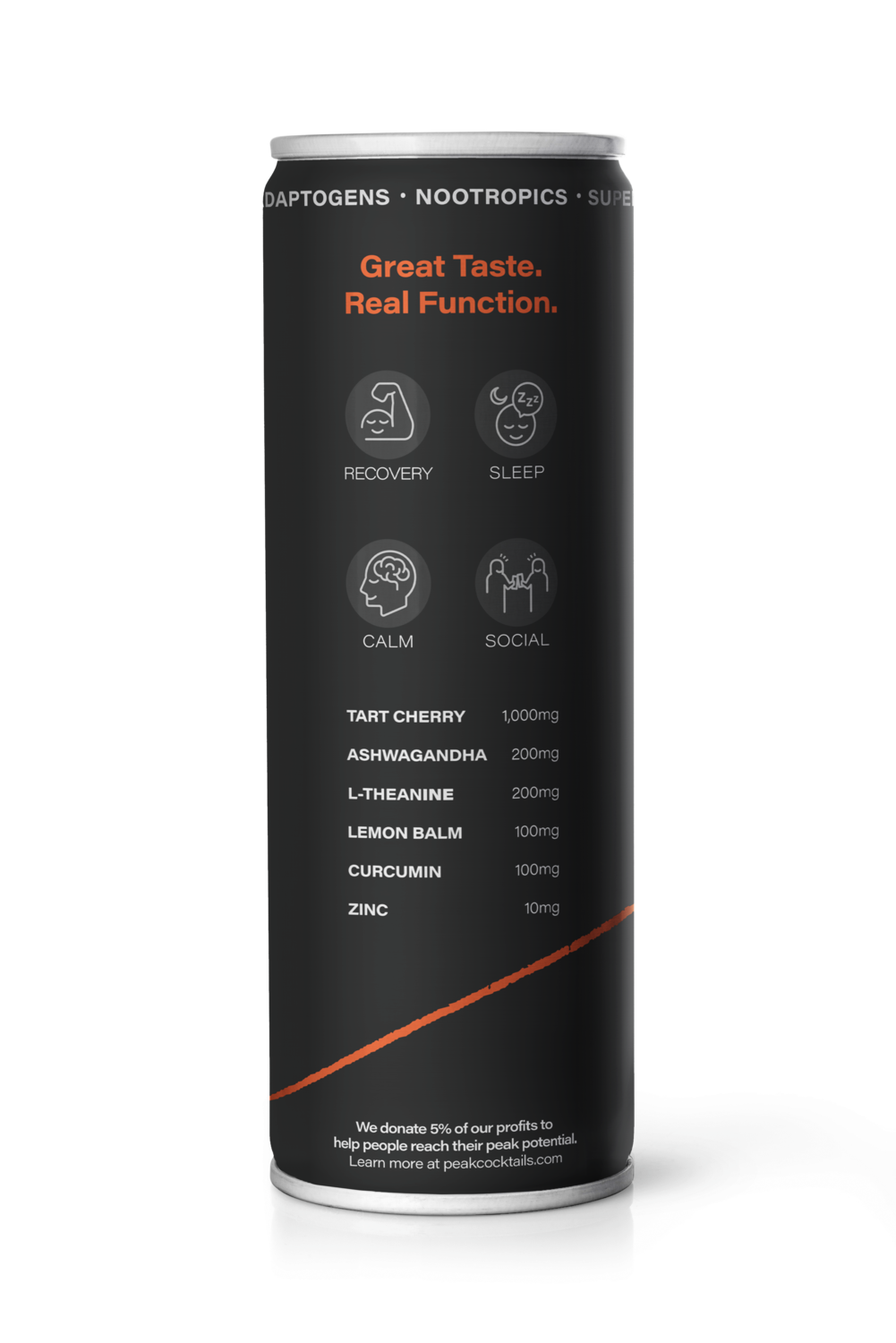 We've done our homework. According to the latest research, the clean, natural ingredients in Peak Cocktails work to improve mind and body wellness.
Ashwagandha, Lemon Balm
Decrease stress & fatigue
Relax body & mind
L-Theanine, Zinc
Lift the mood
Promote cognition & brain health

Tart Cherry, Curcumin
Enhance muscle recovery
Reduce inflammation, soreness, & joint pain
Improve sleep quality


See the science behind Peak Cocktails
We've done our homework. According to the latest research, the clean, natural ingredients in Peak Cocktails work to improve mind and body wellness.
Enhance muscle recovery
Reduce inflammation and soreness
Improve sleep quality
Ease the mind
Lift the mood
Promote brain health

"The cocktails are delicious and the can is very cool - makes you feel like you're drinking alcohol, even though you aren't. I can bring Peak Cocktails to an event without feeling like an outsider for not drinking alcohol...sort of sneaky and tastes great, so it's a win-win. Bravo!"
Christine, yogi
"I really liked the complexity of the flavor, I felt like I could taste each component. That coupled with the kick of the jalapeno makes it interesting enough for me to drink as an alcohol substitute."
Andrew, backpacker
"Amazing cocktail. It's absolutely delicious and tastes as if there is alcohol in the cocktail. Hard to believe it's a non alcoholic drink. Was amazed how much calmer I felt after drinking the Blood Orange Spritz."
Aki, swimmer
"I'm a physical therapist working on achieving new PRs for running and lifting. It's exciting to see a new product that is non-alcoholic, low calorie, and with research backed ingredients that help me to achieve my fitness goals. I can still be social with my friends and not be hungover the following day. Would definitely recommend this drink to others who have similar goals as me!"
Aswin, runner and weightlifter
@peakcocktails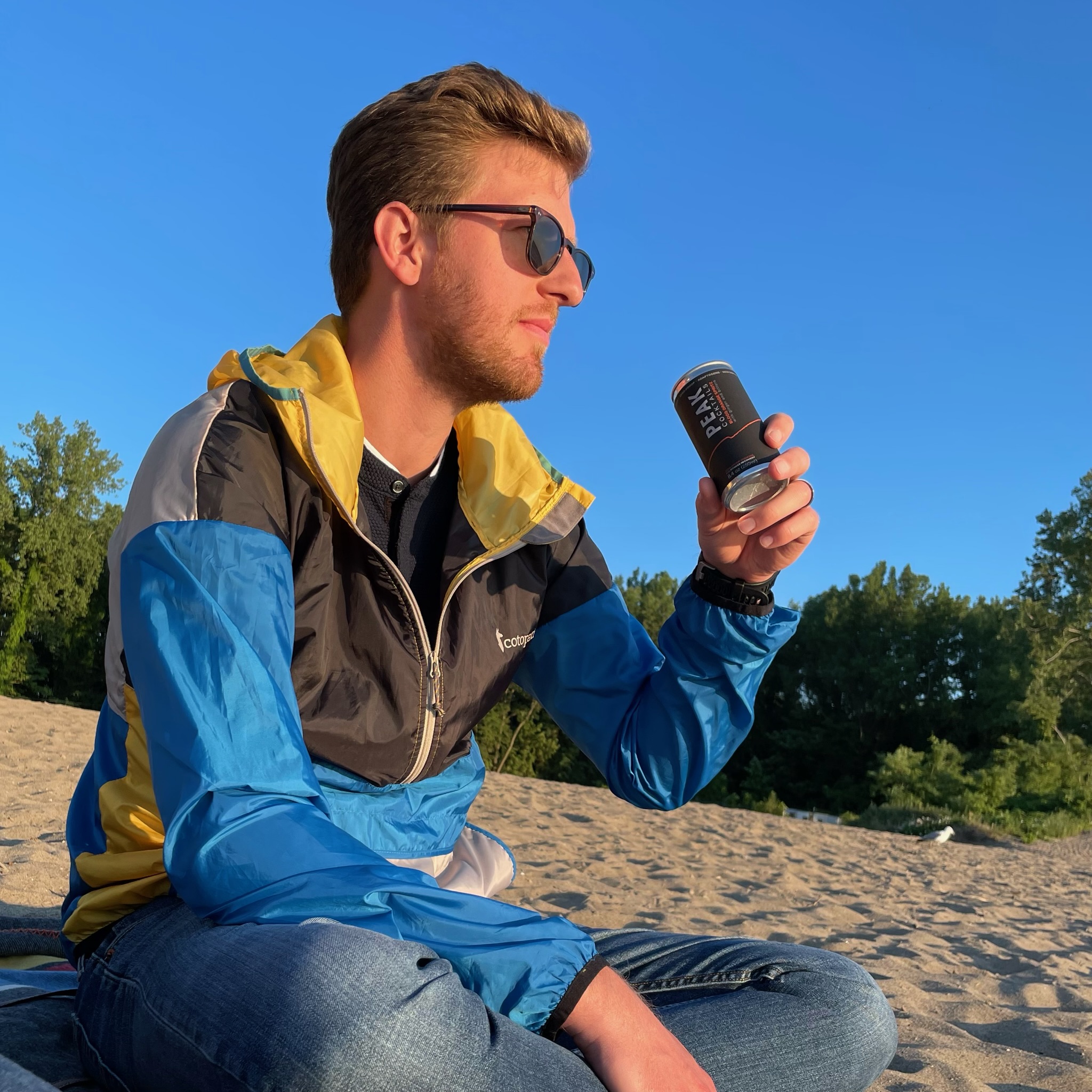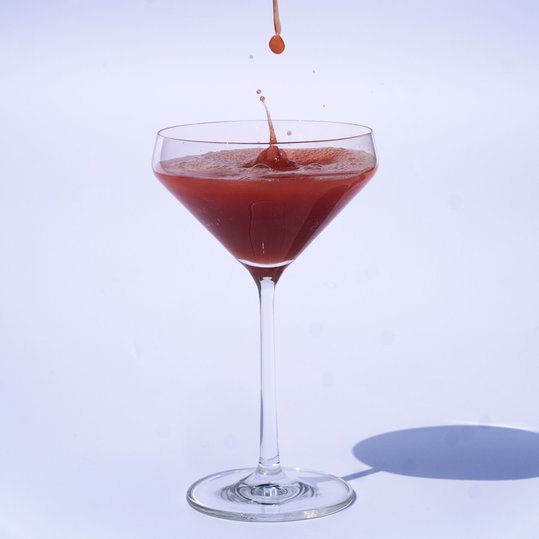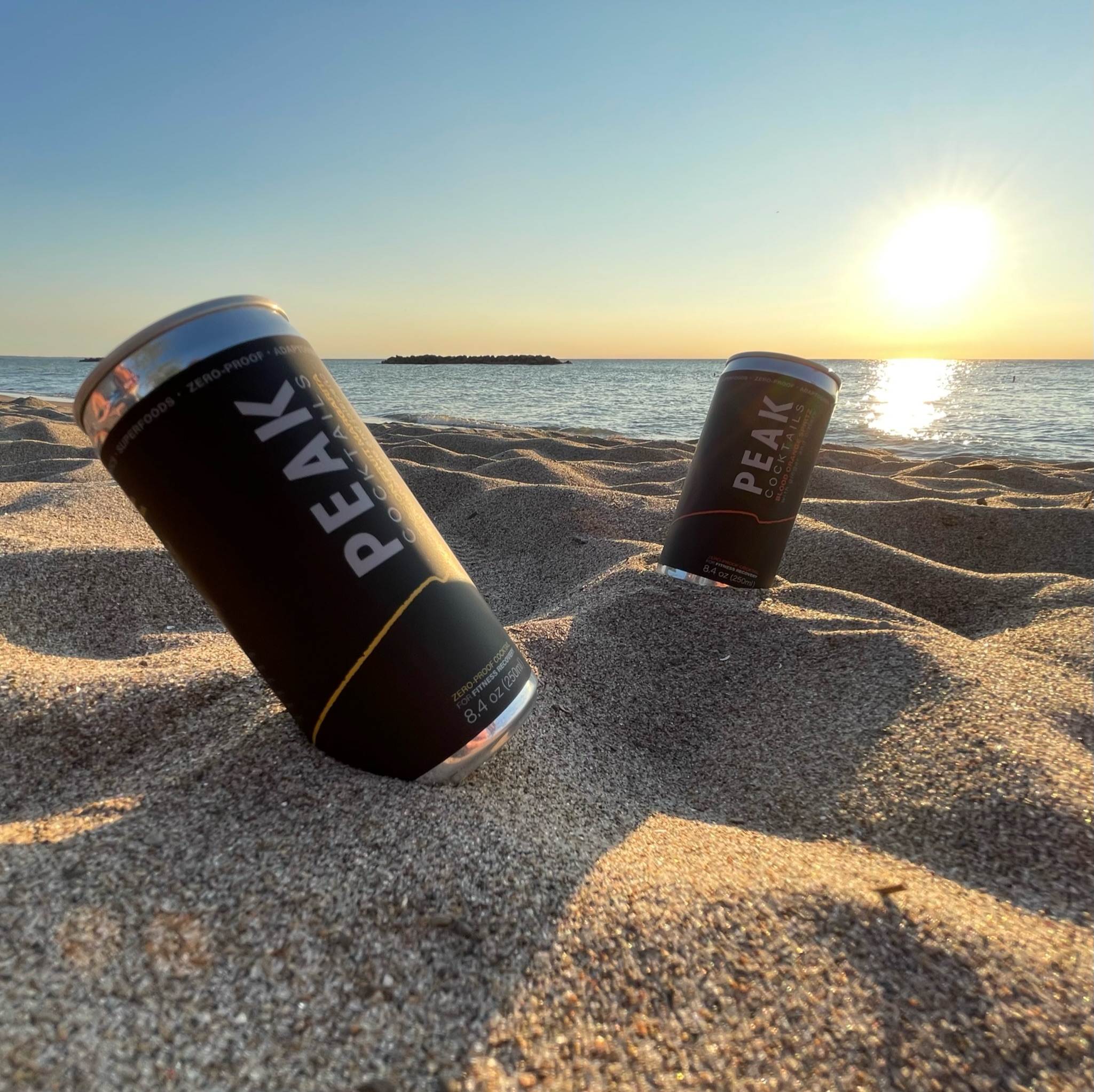 Faster recovery.
Better sleep.
Less stress.
Make it yours →
We craft these in small batches.
Get one while they last.